Work boots,Ironworker Boots,shoes for men and women
Ironworker work boots,steel toe work boots,hunting boots,police,military,firefighter boots
S
T
A
N
D
S
T
R
O
N
G
We Carry First Quality Boots and Shoes at Great Prices.
Red Wing*Red Wing Heritage*Irish Setter*Rocky*Georgia*Thorogood*
Carolina*Double H*Vasque*Propet*Soft Spot*Sofft*Bearpaw*
Caterpillar*and more.
We have been experiencing shortages and shipping delays from the manufacturers. We appreciate your understanding in these unprecedented times. Be safe we will get through this together.
Phone Hours: Monday and Friday 10-6 EST
Tues and Thurs 10-7 EST
Sat 10-4 EST
We are closed on Wed. and Sunday.
Thank you for allowing us to serve your needs for 32 years.
Phone 518-842-4888
Fax 518-620-4192
Many items are drop shipped from the factory.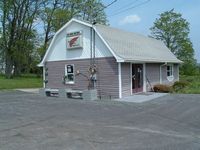 Thank You to our Service People for keeping the world a safer place. Thank you to all the Covid 19 Heroes,health care,grocery employees and more. Pray for our elected officials to do the right thing and be kind to one another.
We carry American Made Red Wing Work boots in the store the Red Wing policy does not allow internet sales.
Like us on facebook. http://www.facebook.com/#!/pages/The-Shoe-Factory/289781807008
NYS residents pay 8% sales tax