Work boots,Ironworker Boots,shoes for men and women
Ironworker work boots,steel toe work boots,hunting boots,police,military,firefighter boots
S
T
A
N
D
S
T
R
O
N
G
We Carry First Quality Boots and Shoes at Great Prices.
Red Wing*Red Wing Heritage*Irish Setter*Rocky*Georgia*Thorogood*
Carolina*Double H*Vasque*Propet*Soft Spot*Sofft*Bearpaw*
Caterpillar*and more.
Phone Hours: Monday and Friday 10-6 EST
Tues and Thurs 10-7 EST
Sat 10-4 EST
We are closed on Wed. and Sunday.
Thank you for allowing us to serve your needs for 36 years.
Phone 518-842-4888
Many items are drop shipped from the factory.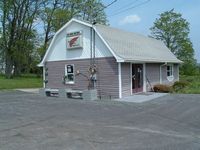 We carry American Made Red Wing Work boots in the store the Red Wing policy does not allow internet sales but please feel free to come in and try on a pair. The Red Wing Heritage, Irish Setter and Vasque boots are available thru the internet.
Like us on facebook. http://www.facebook.com/#!/pages/The-Shoe-Factory/289781807008
NYS residents pay 8% sales tax