Work boots,Ironworker Boots,shoes for men and women
Ironworker work boots,steel toe work boots,hunting boots,police,military,firefighter boots
First quality Ironworker,hunting,work boots,steel toe workboots,nursing shoes at great prices.
Red Wing Heritage collection,Ryka, Propet, Nursemates, Soft Spot, Carolina, Double H, Rocky Boots, Irish Setter,Irish Setter Work,Wolverine, Worx, Red Wing, Vasque, Thorogood and Georgia, Steel Toe and Non-Steel Toe Work boots.
Don't like to order on line? Fax orders to 518-620-4192 or phone orders to 518-842-4888 during business hours: Monday and Friday 10-6, Tuesday and Thursday 10-7, Saturday 10-5. EST. Closed Wednesday and Sunday. Thank You for shopping with us! You can call us toll free at 1-800-434-7033 Email: shoefac@aol.com
Thank You to all the people who help to keep our freedom and safety in these uncertain times. God Bless America and our troops all over the world!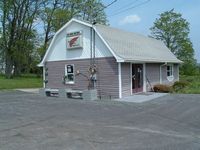 Most orders are processed within 72 hours and are drop shipped by the respective factorys. Please remember expedited shipping does not necessarily mean your order goes out that day. The companys do their best to get them out as quickly as possible.
Canadian orders welcome they take about 2-3 weeks. We will ship internationally e-mail for shipping quote.
We carry American Made Red Wing Workboots in the store. If you have purchased Red Wing shoes from us in the past we can sell them to you by phone or stop by and pick up a pair of one of the best boots you can buy.
Like us on facebook. http://www.facebook.com/#!/pages/The-Shoe-Factory/289781807008
NYS residents pay 8% sales tax